Air Conditioning Replacement, A/C Installation & Air Conditioner Installation
Marysville, CA, Yuba City, CA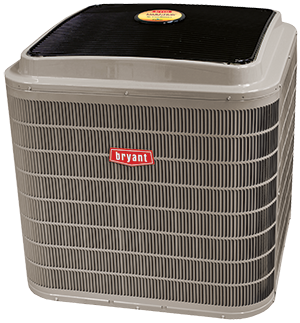 Andy's Heating & Air has earned the distinction as a Bryant Factory Authorized Dealer, qualifying us to offer a range of leading-edge-technology and engineering that will change your expectations of summer comfort.  Superior cooling and dehumidification capacity, unprecedented energy efficiency, whisper-quiet sound levels, and precision control of every aspect of your indoor climate, not only improves your daily life but can trim monthly costs to operate. Our factory trained and consistently updated technicians provide the accurate system design and installation procedures to maximize equipment reliability and longevity. Established in 1969, Andy's Heating & Air has the experience to manage even complex projects without delay or needless disruption.  Our history of service in Yuba City, CA and surrounding areas translates into a commitment to the value of your investment and your lasting satisfaction.
Trusted Air Conditioner Installations
Visit our full showroom, and take advantage of a complete display of premium residential cooling options.  Andy's Heating & Air allows you to see these products up close, so that you know exactly what you're choosing.  Our knowledgeable staff is always happy to provide further information and helpful recommendations.  As a family owned and operated HVAC contractor, Andy's Heating & Air recognizes the importance and long-term impact of your investment.  Through personalized attention and honest answers, we customize solutions to suit your specific household demand and preferences.  Through accurate sizing, design, and installation procedures, we create healthier, more enjoyable homes throughout Yuba City & Marysville, CA.
Air Conditioner Installation • Air Conditioning Replacement • A/C Installation