Indoor Air Quality Service
Marysville, CA, Yuba City, CA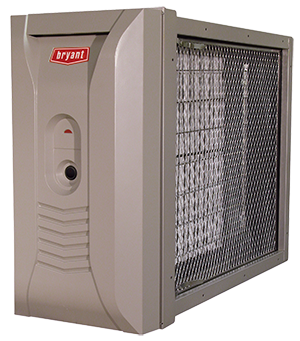 The air in your home may be harmful to your health, comfort, furnishings, and budget. Improvements to indoor air quality are relatively simple, cost-effective, and deliver ongoing benefits.  Contact Andy's Heating & Air, and our specialists will provide an accurate evaluation of your indoor environment.  Utilizing leading-edge technology, proven strategies, and well over four decades of practical experience, we isolate the cause of issues, provide informed recommendations, and implement sustainable solutions.
Improve your air quality with our trusted solutions!
As a Bryant Factory Authorized Dealer, we specialize in a wide range of industry-leading air quality products.  Targeting your specific circumstances, we install air quality accessories to enhance the comfort, health, and cleanliness throughout the home.  Andy's Heating & Air recommends a visit to our showroom for a closer look at options.  Our specialists are always available to answer your questions, offer information, and help you breathe easier.  We provide both direct sales to customers and skilled installation services across Yuba City & Marysville, CA.
Humidifiers
Consider a whole house humidifier to regulate moisture levels throughout every room.  Installed directly into your existing heating/cooling system, steam, bypass, or fan-powered humidifiers introduce humidity in the form of water vapor. No matter the size of your home, the ideal level of humidity is automatically maintained all year long.
Benefits of a whole-home humidifier include:
Health – Combat viruses that flourish in overly dry environments, and reduce the risk of flu, colds, and numerous respiratory infections.
Comfort – Sufficient humidity promotes greater comfort at lower temperature settings.  You'll also enjoy relief from symptoms of allergy and asthma, eczema and psoriasis, and avoid dry nasal passages, frizzy hair, sore throat, and chapped lips.
Safeguard Furnishings – Dry air is damaging to wood floors, furniture, artwork, electronics, musical instruments, plaster, paint, and more.
Energy Savings – Because you'll feel comfortable at lower temperatures, you can reduce thermostat settings and significantly cut costs.
Air Purifiers
Consider an air purifier to protect against bacteria, viruses, pollen, mold, fumes, and more. Through effective air cleansing, multiple times per hour, pollutants are prevented from traveling through the ductwork and into the air you breathe.  Both your home and HVAC equipment will remain cleaner.
Some of the benefits of a whole-home air purifier include:
Germicidal capability – Destroys or inactivates 99% of pathogens, bacteria, and fungus, including common cold, measles, and influenza.
Cleaner indoor environment – Traps up to 95% of particles from .30 to 1.0 micron in size, capturing germs, pollen, dust, odors, and mold.
Advanced filtration –  Rather than simply extracting particles, the air is purified as often as eight times every hour.
Whole-home improvement – Designed to install directly into an existing HVAC system, an air purifier cleans up to one hundred times more air than a portable unit.
Dehumidifiers
To combat problems with excess moisture in the home, consider the installation of a whole-home dehumidifier.  You'll enjoy precision control over your indoor environment, greater comfort, improved indoor air quality, and cost savings.  A dehumidifier regulates ideal moisture levels at all times, and allows you to answer to changing demand, preferences, or weather situations.
Some of the benefits of a whole-home dehumidifier include:
Cost-savings – When moisture levels are maintained within the ideal range, you'll feel more comfortable at higher thermostat settings.  You're going to spend less every month.
Health – Dust mites, centipedes, bacteria, mold, mildew, and fungus thrive in hot, sticky conditions, aggravating allergies and asthma, and leading to health issues.
Safeguard Furnishings – Moisture can be damaging to fine wood furnishings, paint, wallpaper, plaster, artwork, books, photographs, and more.
Comfort – Regulating moisture levels improves comfort throughout the home, promoting greater productivity, enjoyment, and relaxation.
HVAC longevity – A whole-home dehumidifier reduces the workload of your HVAC equipment, minimizing repair needs and extending service life.
UV Lamps
A germicidal UV lamp, installed into an existing heating/cooling system eliminates the need for costly chemical coil cleaning.  While operation costs no more than a 75-watt light bulb, a UV lamp is a powerful weapon against bacteria, viruses, and mold, that can greatly reduce the efficiency of your cooling system.  Keep the coils, drain pan, and ductwork of your system cleaner, while also enhancing your indoor air quality.
Some of the benefits of a germicidal UV lamp include:
HVAC Efficiency – Preventing microbial buildup with your HVAC equipment ensures optimum airflow, comfort, and energy efficiency.
Health – While HVAC systems are often a breeding ground for bacteria, viruses, and mold, a UV lamp sterilizes harmful contaminants before they enter your breathing air.
Effective – UV lamps penetrate the cell walls of biological contaminants, targeting their physiological structure, and rendering them harmless.
Cost Savings – UV protection pays for itself, helping you save on on-going energy and maintenance costs.
Indoor Air Quality Service